How can you learn to be a great copywriter without having references to draw on? Since the beginning, our way of telling stories and presenting them has determined the success of each project we want to carry out, so get ready to see some great copywriting examples that have had proven success and build the way forward for others:
Rolls-Royce with David Ogilvy in 1958: it's been more than 60 years from the publication of this ad and is still considered one of the best copywriting examples of all times. Ogilvy always defended the importance of description, and although that statement has now been transformed into a more direct style, reducing the number of characters, this title lives on in the memory of the greatest copywriters, as it creates a perfect sensory experience about what it feels like to drive a Rolls-Royce and sells the advantages of its new model.
Volkswagen Beetle with DDB in 1959: the ad that challenged the automotive preferences of an entire country, accustomed to large, spacious, overloaded cars. With two words, DDB agency summarised all the change brought by the Volkswagen Beetle, avoiding big descriptions or taking up the whole page. Even today, it's considered one of the best advertisements of all times.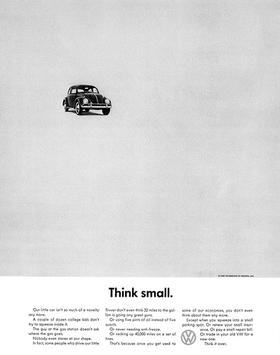 Apple Copywriting: there is no doubt that Apple, while leading in technology and design, has achieved worldwide recognition thanks to a careful use of copy, with great and unique ideas around each of their launches. Some of the key points that define their know-how are:

Big idea: all launches are surrounded with a big idea, always highlighted in the first headline, involving all the process that has taken Apple from zero to their new product.
Boost the details: short and to the point, Apple always uses the enumeration formula to stand out the main characteristics of its product, making it even more attractive.
Focus on the user: Apple always places their products on people's lives, showing how relevant and impactful they are in every moment.
"Brad is single!" – Norwegian airlines campaign: this copywriting is a great example of real time marketing, since it was published shortly after Brad and Angelina announced their divorce. The ad was available in newspapers in many different countries with this clear and concise sentence; communicating a message universally understood, making it the perfect call to action to promote their flights to LA.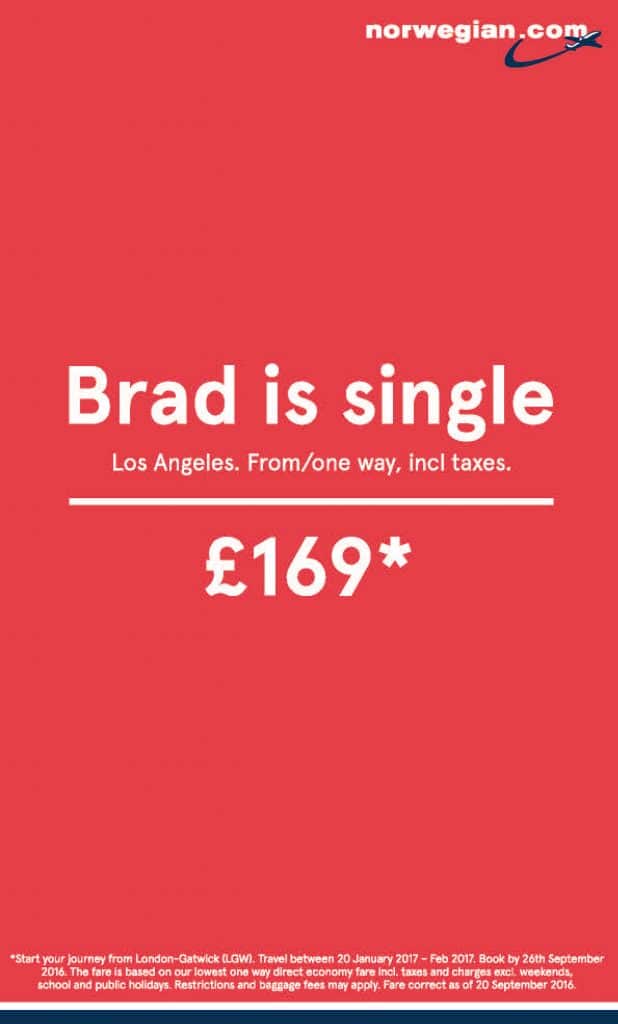 Oatly Copywriting: Oatly has proved to be a revelation in terms of copywriting, with a very defined aesthetic in all its communications. Their copywriting always seeks to fight against the prejudices with plant milk, from a close and informal point of view, seeking to inform and convince why we should all move to this type of milk.
In conclusion, in this post we have been able to see different examples in which copywriting has been key. In all of them we can see why working a good copywriting strategy, consistent over time, generates a brand relevance that stands out from all others in the sector. Whether you want to be a good copywriter, or you are thinking of establishing a copywriting strategy in a company or project, we hope these examples have inspired you!